Training at Umicore – we want you to be excited about us!
Welcome to our page for pupils!
Are you looking for exciting professional training in chemistry? You find the natural sciences fun and would like to check out a traineeship in a corresponding profession? Or you are concretely looking for an appropriate dual course of studies?
Then you are at the right place on these pages. Here, you will find all important information about our training offerings and a lot of tips for application.
Look around in peace and quiet – we are happy to hear from you!


Training and dual course of study – make something of it...
Umicore is a company active in a variety of areas with a focus on chemistry, material sciences, metallurgy and recycling. We are looking for young, dedicated workers who enjoy natural sciences, like to work in international teams and want to contribute to providing innovation and progress.
We train young people in various professions for the chemical industry at our various locations in Germany.
Traineeships – where are you going?
Maybe you are not yet quite sure where your career should take you? Then our traineeships are just right for you. Here, you can check out the everyday work and test your strengths and talents. This will help you in your professional orientation.
Check out our job offerings as to whether we have advertised traineeships that are of interest to you or send us an unsolicited application.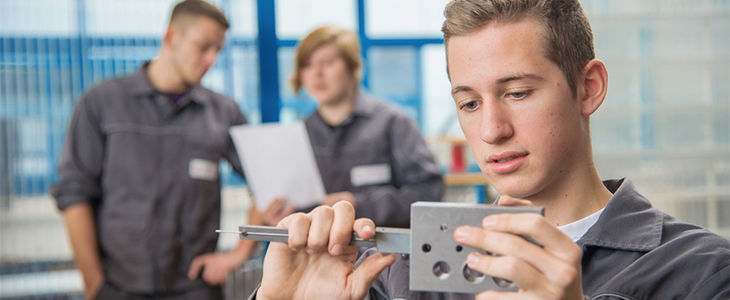 Services – what we offer
Our apprentices and trainees also profit from part of the Umicore services for employees. From the canteen to the public transit allowance, many things will make your work easier.
We make your everyday work more pleasant


Application process and tips – we support you
Applying made easy – with the support of a professional, everything is much better. Our personnel experts have thus put together a few important things that can help you with the application.
FAQs – what a lot of people want to know
Here you will find the answers to questions we are frequently asked.